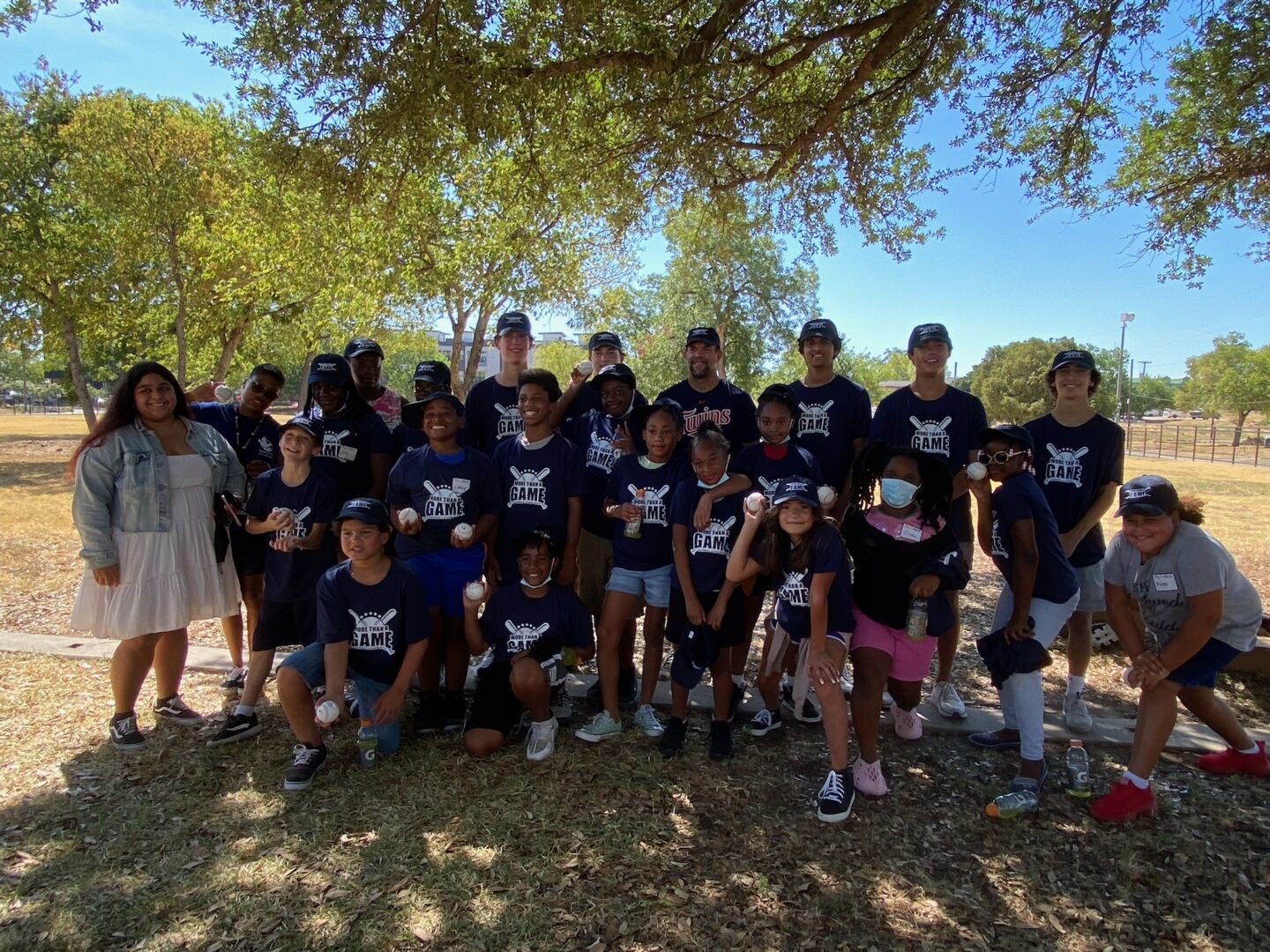 At Vogel Alcove, we love to see kids helping kids. For the past two summers, a pair of brothers have been channeling their love of sports to do just that.
In 2021, Dean Milo, then a rising senior at Parish Episcopal School came to Vogel Alcove and hosted a basketball clinic for our campers. He brought along former Dallas Maverick Devin Harris. They taught the kids basic basketball skills and then played a scrimmage with them and their counselors. The campers had a blast and the event was a big success.
Following in Dean's footsteps, his younger brother Thomas Milo hosted a baseball clinic for campers this summer. Thomas, a rising junior, brought along Parker Wilderom, Owen Dalziel, Nick Rolfi, and Prateek Oblumpally who play baseball at Parish Episcopal School with him. They also brought a special guest– former Texas Ranger baseball player Chad Allen.
The boys and Mr. Allen set up stations in a park area of Old City Park, right across the street from Vogel Alcove. They practiced hitting, throwing, and fielding with the campers. They also brought water and Gatorade for a mid-clinic break and Chad Allen utilized this time to sign baseballs for all of our campers and camp counselors. At the end of the clinic the boys played in a scrimmage with our kids.
Together, the boys raised $5,500 on GoFundMe for this clinic. With some of this money they bought hats, shirts, and baseball equipment. These items were used in the clinic and then donated to Camp Vogel. They also paid for a surprise treat for our campers – snow cones from a Kona Ice truck. $2,700 remained from their fundraiser, and was donated to Vogel Alcove.
The young men hope to return for a second clinic with Camp Vogel next summer.