Facing Homelessness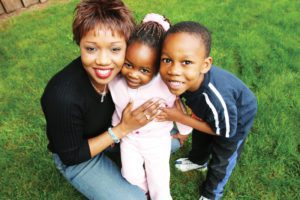 Maria, a young mother, recently became homeless. Her initial interactions with her case managers over the phone seemed demanding and angry.
Upon visiting Vogel Alcove and discussing her family's situation in person, the plan to stabilize her family was the most important.
Her interactions changed from frustration to acceptance and understanding of the plans needed to begin resolving her situation.
---
Did you read Amy's Story last week? This 14 month old is beginning to overcome the challenges of being born drug positive and battling multiple serious health conditions. As she continues to grow, she is moving past her traumatic start to life.
Stories such as Amy's show how your generosity helps our children and families. These stories show the real face of homelessness and how your donations impact lives on a daily basis.

Please consider supporting Vogel Alcove with a donation today.