$1.5 Million Raised to Support Homeless Children & Families
Clint Black and Lisa Hartman Black joined us on Saturday, April 30 to perform for a cause they believe in: that the words 'child' and 'homelessness' don't belong in the same sentence.
Thank you sponsors, board of directors, volunteers and staff for making the 30th Annual Arts Performance Event – and Vogel Alcove's 35th Anniversary celebration – a huge success! The Annual Arts Performance Event is a major fundraiser for our organization that the greater Dallas community has generously supported for more than thirty years.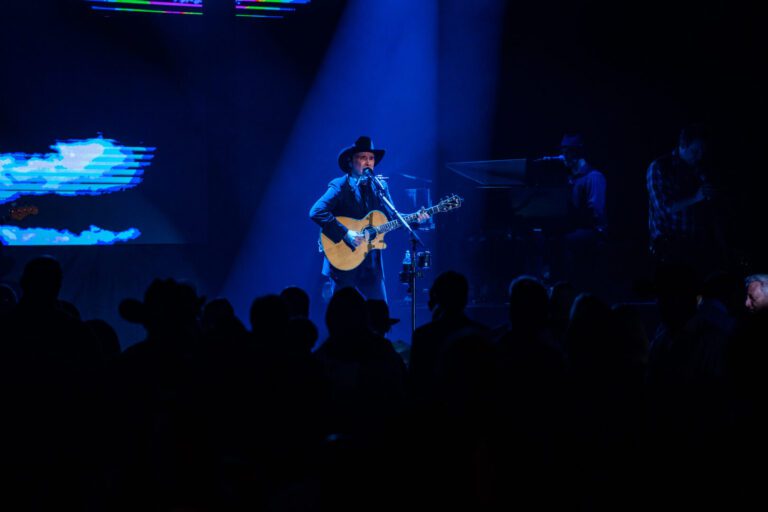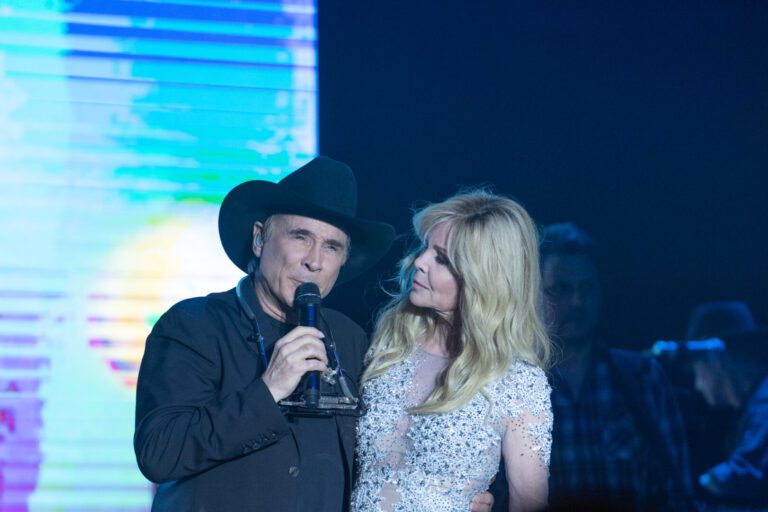 "Lisa and I are honored to be a part of this anniversary celebration of Vogel Alcove, a wonderful philanthropic endeavor which has transformed so many lives," said Clint Black. "What Thelma Vogel started 35 years ago shows us what a community can do to buoy its most vulnerable from hopelessness. We are pleased our daughter, Lily, will be with us to see this fine example of caring at its best."
For 35 years, Vogel Alcove has served as the only organization in North Texas helping preschool children recover from the traumatic effects of homelessness. In that time, we've helped more than 17,000 children. We could not have done so without your support. Thank you for generously supporting our mission and our work.
Family homelessness remains a hidden crisis occurring in virtually every community across North Texas. More than 4,500 children in Dallas go to bed each night without a place to call home. Your contributions help us spread the seeds of hope to children and their families.
35th Anniversary video: "Voices: Past, Present and Future"
Our new 35th Anniversary video shares the stories of where we started, how we've grown and the work still ahead. See how Vogel Alcove has kept our face to the sunshine for 35 years, and the difference we've made for so many.
Sunflowers, The Official Flower of Vogel Alcove
Sunflowers are the official flower of Vogel Alcove! Children and families we serve are greeted each morning by a patch of sunflowers that stand regally around the entrance to our building and the children's playground. They represent the beacon of hope that Vogel Alcove has provided for 35 years to over 17,000 homeless children and their families.
Sunflowers were a prominent theme at this year's Arts Performance Event, serving as the centerpiece of each table's floral arrangement. Guests also enjoyed a special sunflower cocktail sponsored by ONQ at the pre-event reception, as well as a sunflower-designed cupcake for dessert.
Karen Hughes, Vogel Alcove CEO:
"Helen Keller once said: "Keep your face to the sunshine and you cannot see the shadows. It's what sunflowers do." Vogel Alcove lives by this motto in all that we do. Homeless families often live in the shadows, but Vogel Alcove brings them into the sunlight and stands beside them. Families learn how to stand strong and tall on their own. They begin the work to overcome the trauma of homelessness and to stabilize their family. For 35 years, Vogel Alcove has kept our eyes on our vision – that every child has a home, a self-sufficient family and a chance to be successful in school and in life."
(Left to right: Karen Hughes, Clint Black, Lisa Hartman Black, Noah Cypull)
Dallas Philanthropy Leaders Raise $1.5 Million Dollars to Support Homeless Families
The Annual Arts Performance Event is Vogel Alcove's marquee fundraising event, generating a significant percentage of the organization's operating budget. The sold-out event achieved its fundraising goal by raising over $1,500,000 through generous sponsors and onsite donations from the special evening's attendees.
"Hearing these stories about Vogel Alcove's impact on so many children over these past 35 years, how can you NOT support a cause like this?!" – Greg Brinkley, Vogel Alcove Chief Development Officer
Event Chairs, Stephanie and Andrew Lauck and Celina and Cary Mailandt:
Andrew Lauck: "We are grateful and honored to support Vogel Alcove's great mission, its brave clients and the amazing professionals who deliver the services funded by the money raised here tonight. We especially thank the many sponsors – including Premier Sponsor, Oliver Wyman – whose generous contributions and support of the Arts Performance Event allow Vogel Alcove to continue their important work."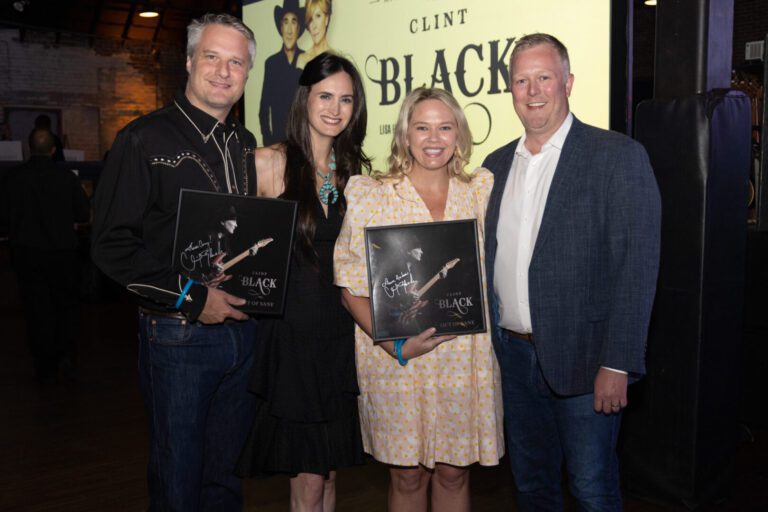 Scott Wilson, Chair of the Vogel Alcove Board of Directors:
"We greatly appreciate your presence in support of our mission to help children and their families overcome the traumatic effects of homelessness. We could not accomplish this mission without the support from everyone in the room tonight. Thank you for your generous support of Vogel Alcove."
(Left to right: Clint Black, Scott Wilson, Lisa Hartman Black)
"If you see a turtle on a fence post you know they didn't get there by themselves." – Doris Budner, Vogel Alcove Co-Founder.

Doris Budner's favorite quote remains as true for Vogel Alcove today as it was when she said it. We could not have gotten to where we are without the support of the Dallas community, individuals, corporations and foundations that have supported us through these 35 years.
Oliver Wyman has been a tremendous supporter of the Vogel Alcove 30th Annual Arts Performance Event. This year's sponsorship of $50,000 ensures Vogel Alcove's life-changing mission will continue and provides early childhood development services for children impacted by homelessness.
The Arts Performance Event Presenting Sponsors will help us cover expenses for our health clinic staffed by a pediatric nurse practitioner. Thank you to these generous sponsors:
Eagle Materials Inc.

The Hirsch Family Foundation
Kainos Capital LP
Stacey & Don Kivowitz
Rick and Kerri Lacher / Houlihan Lokey
MoneyGram International, Inc.
Vinson & Elkins LLP
Scott & Lisa Wilson
Winston & Strawn
The Arts Performance Event Advocate Sponsors will help us provide early childhood development services for children impacted by homelessness. Thank you to these generous sponsors:
James C. Chadwick / Holland & Knight LLP

David and Gillian Cho

Foley & Lardner LLP

Gaedeke Group

Jeff L and Tracy J Hull

Jet Linx Aviation

Kirkland & Ellis

Main Event Entertainment, Inc.

Ofenloch, Collora and Kolar Families

Oncor Electric Delivery

ONQ Contact Center

Origin Bank

Perkins Coie LLP

Ricki and Andy Rabin

Santander Consumer USA

Lisa and Bob Segert

Weil, Gotshal & Manges LLP

Caroline Wilson and Charles Koetting
Arts Performance Event Benefactor Sponsors
The Arts Performance Event Benefactor Sponsors will help us provide funds for family emergencies such as rent/utility assistance, furniture, transportation, and much more. Thank you to these generous sponsors:
Baker Tilly

Bank of America

Greg and Ramey Colgan

EY

Leo & Rhea Fay Fruhman Foundation

Rita Sue and Alan Gold

Amy and Mark Kovac

Ira and Lisa Kravitz

LABORA

Andrew and Stephanie Lauck

Pearlman Family Foundation

Laurie & Todd Platt

PwC

Stan Rabin

RedBird Capital

Sheri & Andrew Rosen

Sidley Austin LLP

Julie E. Silcock

Chris Spafford & Annelise Pedersen

Mr. & Mrs. R. Creighton Stark, III

Willard & Pat Walker Charitable Foundation

Julie and John Wander

Steve and Terri Wiborg 
Robbie Owens, Passionate for the Cause & Event Emcee
Robbie Owens, CBS DFW news anchor and reporter, served as the emcee of this year's Arts Performance Event. Robbie has been a long-time champion of Vogel Alcove, having covered the organization numerous times, helping to raise awareness of our mission and the issue of family homelessness.
"I am honored to serve as the emcee for what will be an outstanding event benefiting Dallas-area children affected by homelessness and this phenomenal organization, which does such amazing work to help young children overcome the lasting and traumatic effects of homelessness." – Robbie Owens, CBS DFW News Anchor & Reporter
Check out Robbie's latest story about Vogel Alcove, "Dallas' Vogel Alcove celebrates 35 years of helping children in need" which includes interviews with Vogel Alcove's CEO Karen Hughes and Katrina Dancer, a former Vogel Alcove client.
(Left): Robbie Owens with her husband Greg Fields, WFAA-TV Meteorologist (Right): Karen Hughes, CEO of Vogel Alcove with Robbie Owens
Special thank you to Mix Master Mike for the fun after-party. When you give to a good cause, dancing the night away is part of the reward.