Facing Homelessness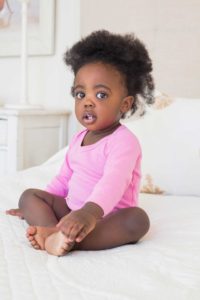 Amy, just 14 months old, lives in a transitional housing program.
Even before birth, the odds were against her, as she was born drug positive.
Amy has battled many serious health issues, including pneumonia, multiple times.
Although faced with adversity, Amy is overcoming her traumatic start to life and continues to make positive progress.
---
Did you read Raul's Story last week? This young man was taught to incorporate journaling into his life to help cope with his outbursts of anger. His transformation has been so successful that now, Raul has been chosen to a Junior Leader in camp!
We have a few more stories to share with you during the next couple of weeks. These stories will show you how your generosity helps children like Jenny, Raul, Amy, and Maria. These stories will show you the real face of homelessness and how your donations impact lives on a daily basis.
Please consider supporting Vogel with a donation today.