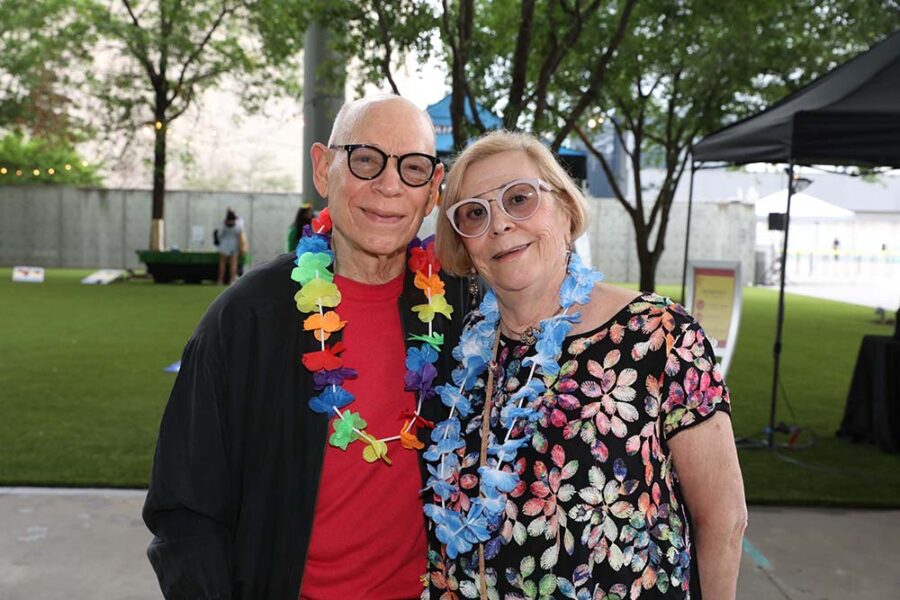 Since March of 2020, volunteers haven't been allowed inside our facility, as a part of health and safety protocols during the pandemic. Our staff and children have greatly missed the backyard buddies, nap-time buddies, and birthday buddies usually seen each day at Vogel Alcove. We hope to welcome everyone back in June of 2021, because we know you miss us too!
Each week, we're featuring volunteers on our social media. This week we're proud to highlight one of our favorite volunteers– and a long-time supporter, Marty Mintz. Marty has been involved with Vogel Alcove since 1987. 
Marty took the time to write down his story for us and we knew we had to create a blog for it. We can't wait to see Mr. Marty in class again! Check out what he wrote below: 
"After my retirement in 2009, during the severe economic downturn, I decided to volunteer and try to give go back to the community. I searched and reviewed many options of where I could apply my efforts and support the needs those less fortunate. Finally, I decided to return to Vogel Alcove, the magnificent organization that I helped establish in 1987.
This excellent childcare center for homeless children opened in a small building no larger than an alcove. It was a vision in 1986 of the late Thelma Vogel, and her dear friend, the late Doris Budner. Along with myself and many other dedicated individuals in the Dallas community, the Dallas Jewish Coalition for The Homeless was established.
Until the terrible Covid pandemic arrived last year, I was "Mr. Marty" arriving every Tuesday and Thursday morning at Vogel Alcove. I had become the very welcomed extra pair of eyes, ears, and hands that aided the two very dedicated and hardworking teachers to 8 toddlers in classroom 215.
Barbara and I married in 2018 and we each have 2 children and 4 grandchildren. We consider ourselves very blessed to also have 125 adopted grandchildren at Vogel Alcove. Since we have been together, she has joined me in supporting Vogel Alcove by chairing the community outreach efforts of her office. The members of her office have become "bye-bye" bag providers along with a winter holiday pajama and toy drive.
I am anxiously looking forward to once again be "Mr. Marty" back in the classroom as soon as volunteers are allowed back in the nurturing and bustling, environment inside the Vogel Alcove building.
My wife Barbara and I are proud to be volunteers at Vogel Alcove."