SCHOOL-AGE PROGRAM
Contact: Katherine "Kit" Ansley
kansley@vogelalcove.org
Unfortunately, the trauma of homelessness doesn't dissipate when children enter kindergarten. Homeless kids are two times more likely than their peers to be suspended from school, and 50% of school-age homeless children exhibit depression, anxiety and /or aggression.

GAP CAMP
KINDER CAMP

SUMMER DAY CAMP
Therefore, we offer comprehensive, school-age programming for children in pre-kindergarten through 5th grade. Our services for school-age children include Gap Camp, Kinder Camp and Summer Day Camp.
During school holidays, we offer Gap Camp—child care provided when Dallas ISD schools are closed. Gap Camp provides a safe, nurturing environment for children who might not have an appropriate place to gather outside of school. In addition to fun activities, exercise and intellectual stimulation, the children attending Gap Camp also receive a healthy breakfast, lunch and a snack.
For children who have been through traumatic experiences (such as homelessness), big changes are especially challenging. In our Kinder Camp program, preschoolers learn all about "big school" and get to practice activities that might be new to them, like going through a cafeteria lunch line or carrying a backpack. Our teachers ensure the kids are academically prepared for their first day of Kindergarten.
Camp Vogel, our summer day camp, offers enrichment and sports activities, arts and crafts, technology and science lessons, social/emotional skill building and field trips. Camp Vogel gives our children the chance to overlay positive memories upon negative ones and just be kids.
___________________________________________________________________________________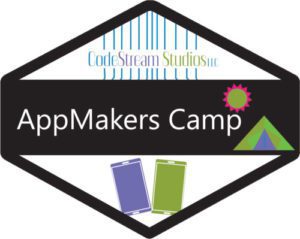 Special Opportunity for Summer Campers!
Our school-age program is proud to announce a special opportunity taking place during our Summer Camp this year. From June 27 through July 8, we will offer app development classes in partnership with CodeStream Studios, a company that teaches coding to children.
The AppMaker classes will be offered three days a week for two hours at a time. Our campers will learn to build their own apps using Android App Development software. They will be able to create apps on their own tablet or use Vogel Alcove's computer equipment. Each camper will receive a cool AppMakers t-shirt.
Our partnership with CodeStream is funded by Big Thought, a nonprofit that bridges the "opportunity gap" by bringing 21st-century educational programs to children who otherwise would not get to experience them.
Many thanks to CodeStream and Big Thought for giving our children the chance to learn fun and marketable skills this summer!