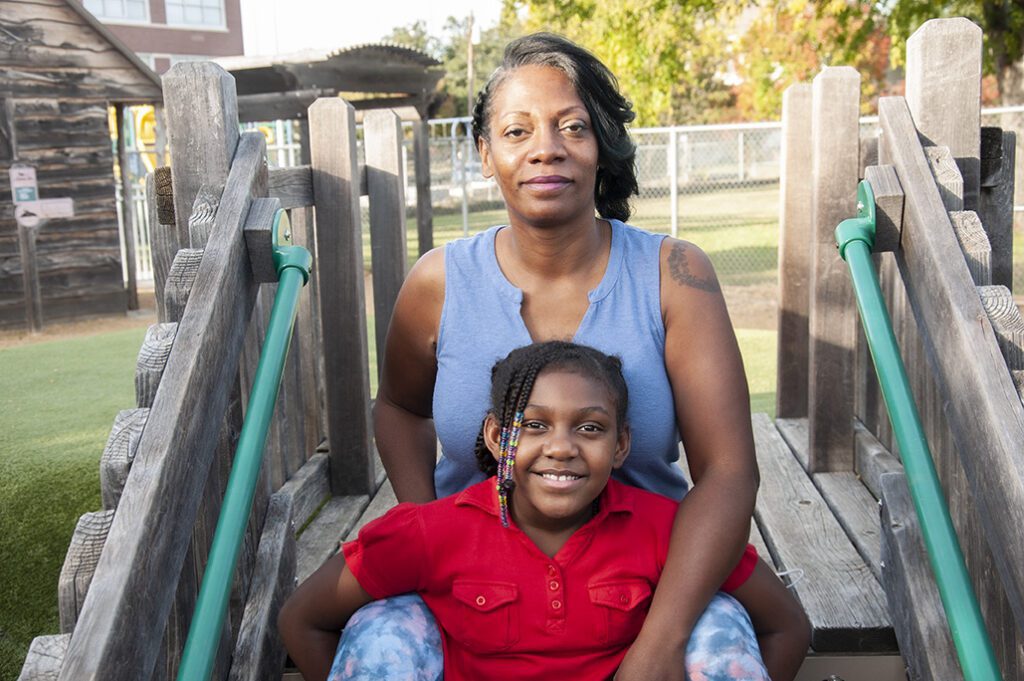 Shewaunee left Wisconsin seeking a better life. She came to Texas to escape drug-use and abuse. With no support system, she learned that a new life requires more than just desire for one. Shewaunee and her daughter Antoinee landed in a family shelter. The shelter provided a roof, but wihout childcare, getting back on their feet was impossible. 
Who would watch her baby while she looked for work? Who would ensure Antoinee was safe when she did get a job? Who would provide Antoinee the education needed?
They came to Vogel. For two years while Shewaunee rebuilt their life, Antoinee benefitted from our teachers. Our enrichment programs and services. Antoinee celebrated birthdays with our Birthday Buddy program and Shewaunee provided by shopping at our Clothing and Christmas stores. All while Shewaunee worked with her case worker, who provided a listening ear and resources to keep her moving forward.
At Vogel, Shewaunee was always treated as part of a family, she found the help she needed to start again.
Here at Vogel, we often hear stories like Shewaunee's. 90% of our kids come from single-parent homes, usually led by a mom. A mom who herself is in trauma. Our mission is to rebuild these lives.
Every donation for North Texas Giving Day will go directly to support our programs.
Every donation will go towards strengthening these fragile family trees.