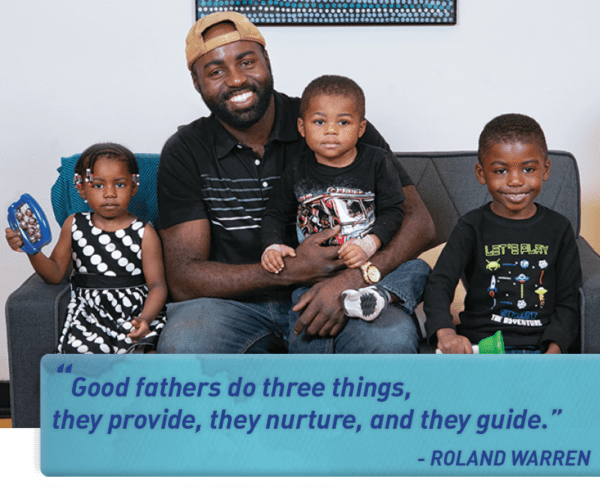 At Vogel Alcove, our stories often involve single mothers and their children overcoming the trauma of homelessness.
This month, we honor Vogel Alcove fathers with the story of a single dad who led his family out of hardship and toward a better life.
Mr. Bateman is a father of three: Matthew Jr., Isabelle, and Kayden. When baby Kayden was six months old, their mother left the family, and Matthew Sr. faced nurturing and parenting his family alone.
Focused on his role as a father, Matthew Sr. remained present in their lives to maintain a sense of normalcy for his children. He vowed to provide for his family.
In 2018 the challenges continued. Matthew Sr. lost his job and then their family home. With nowhere to go, the family stayed in grandma Bateman's small apartment. Couch-surfing, the children had a roof over their heads but lacked the stability needed to thrive.
The Batemans were homeless.
Seeking help, the Bateman's joined Vogel Alcove.
The highly trained staff helped the children heal the trauma of losing their mother and their home. The Master's-level social workers provided the support and resources Mr. Bateman needed to rebuild their lives.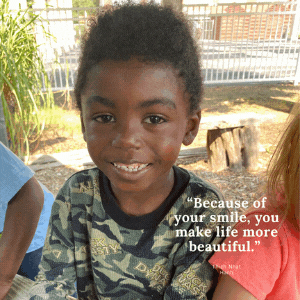 Matthew Sr. has a stable job; he can now provide, nurture, and guide his children as he had promised.
Each homeless family's trials are unique, but the Vogel Alcove mission remains the same.
Your donation today helps empower fathers like Matthew Bateman with the tools to be the role-models their children so desperately need.