We need your company's help to raise funds for Camp Vogel!
Camp Vogel
offers comprehensive, school-age programming for children ages Kindergarten through 8th grade.
Camp Vogel provides a safe, nurturing environment for children who might not have an appropriate place to gather. For the summer months, Camp Vogel offers enrichment and sports activities, swimming lessons, arts and crafts, S.T.E.A.M. programs, Technology Clinics, dance classes, a chess program, yoga lessons, social/emotional skill building, field trips, and so much more! In addition to fun activities, exercise, and intellectual stimulation, the children attending Summer Camp also receive a healthy breakfast, lunch, and a snack.
SIGN UP & JOIN THE VOGEL ALCOVE'S JUNE CORPORATE CHALLENGE
The company that fundraises or donates the largest amount of funds by June 30th wins an ice cream party with the children of Vogel.
Sign up, or, ask for more information for the June corporate challenge by emailing Greg Brinkley: gbrinkley@vogelalcove.org    
Everyone truly wins: All funds raised, big or small, will give a Vogel child a joy filled summer experience.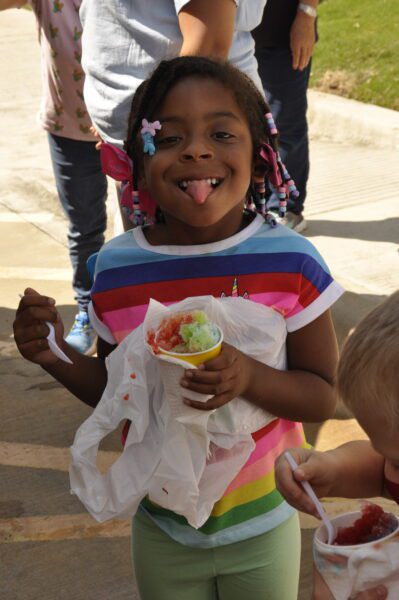 FUNDRAISING EXAMPLES
Write a company check

😊

Create a Text-to-Give Campaign and ask your colleagues and customers to donate.
Set up a Peer to Peer Fundraising Page so your friends and family can help raise donations.
Schedule team building events and competitions with employees such as chili cook-offs, bake sales, and prize raffles.
Host a party or happy hour for colleagues, clients, and friends, and ask for a charitable donation at the door.
Challenge other businesses to compete in various games or activities such as volleyball, bowling, billiards, or softball and raise money through team events. Create a fundraising page to keep track of funds.
Donate a percentage of sales revenue for a specific time period or feature Vogel in your company's advertising and marketing initiatives.
Simply create an internal fundraising goal and celebrate with your team once you've accomplished your target.
Sign someone up to join Vogel's monthly recurring donor program, Flight. For each new Flight member, we'll add a $500 Boost Bonus to your fundraising total:  Flight Membership Webpage 
Ask Greg Brinkley for assistance in setting up the perfect fundraiser for your office.
YOU can make a big difference this summer and help give kids the chance to just be kids.