North Texas Giving Day is THIS Thursday, September 22, 2022. We'd love your help to spread the word for Vogel Alcove in order to make this year the best giving day yet! We also have a generous $25,000 match from an anonymous donor, that means every dollar given up to that amount will be matched. Vogel Alcove's Page.
All of the donations we receive toward our $75,000 goal go into our mission driven programs and services offered to our children and their families. Using the options below makes an impact that helps Vogel Alcove's ability to support the community. 
Vogel Alcove believes in a world where all children have homes, families are stable, and everyone is empowered to build a better future regardless of race, religion, or background. Our programs and services help homeless children and their families; they're research-backed, and comprehensive, from A-Z! Discover them here in the ABCs of Vogel Alcove.
Spread the word for North Texas Giving Day 2022!

Below are a few ways you can help share Vogel Alcove with others:
Create Your Own Fundraiser Benefitting Vogel Alcove
You can create your own fundraising page to share with friends benefitting Vogel Alcove children and families. Use our template.  (P.S. You can do this anytime on our website too!)
Emails
Put us in your email signature on Thursday. Download the graphic below and pop it in your email signature. Need help with that? This article can help you. You can also hot link anything in your email including the image to our page: https://mtyc.co/3x8a2g.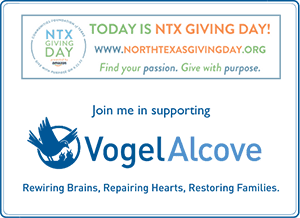 Download Email Signature
Social Media Sharing
Share the day with friends and family! The quickest way: find the graphic on our Facebook page and share it, here. Or Instagram here. Linkedin here. And twitter here. Or, download the graphics below to post on your own.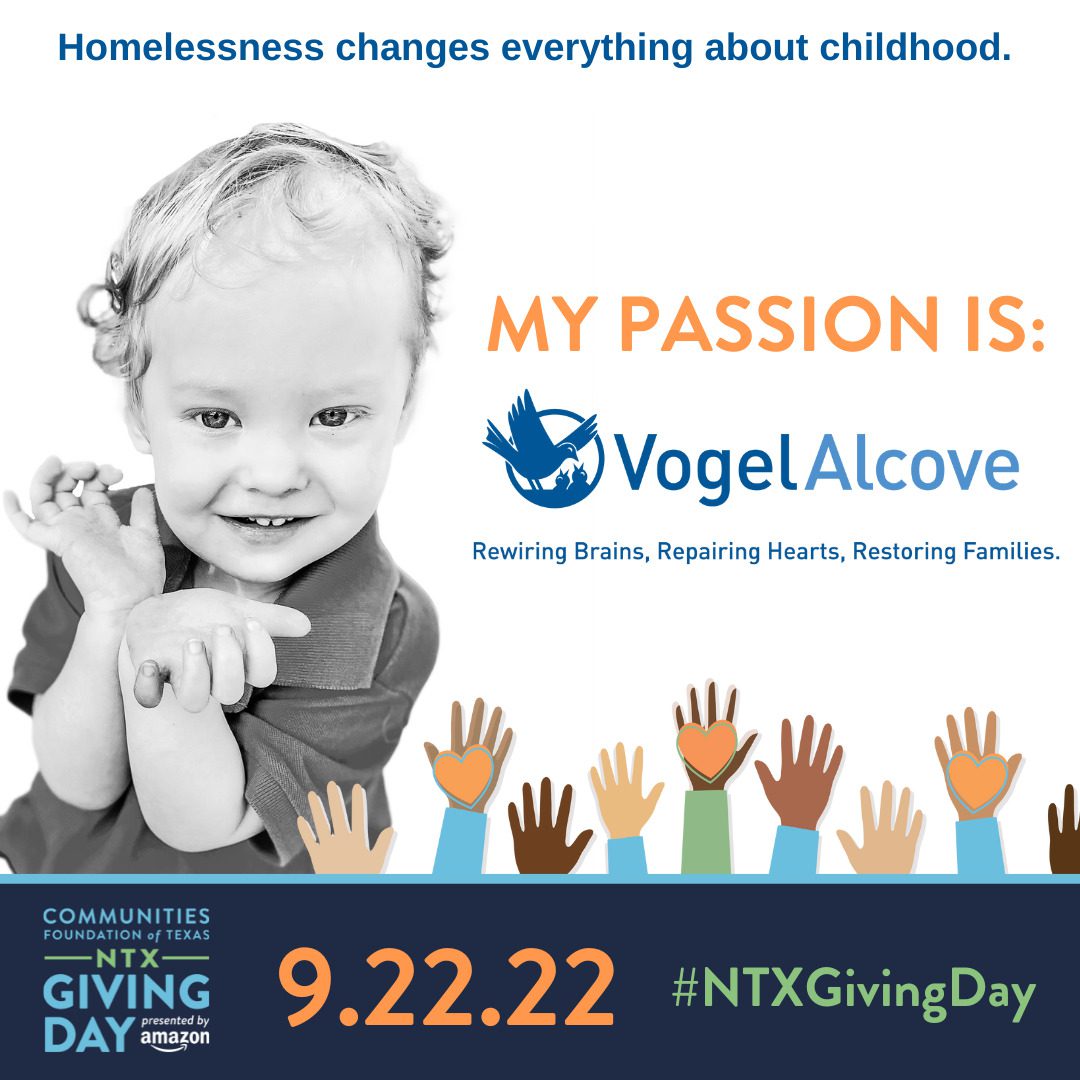 Download the social graphic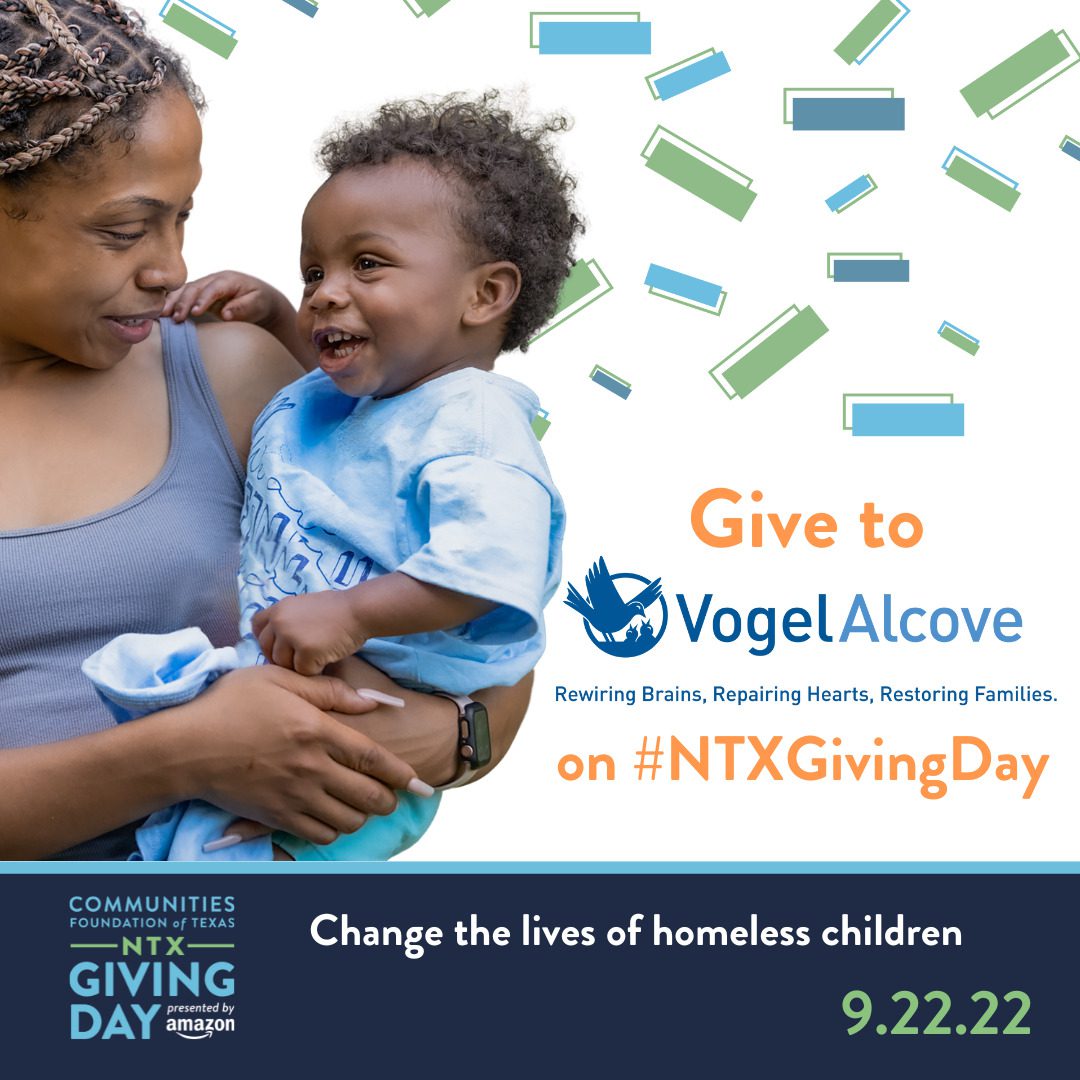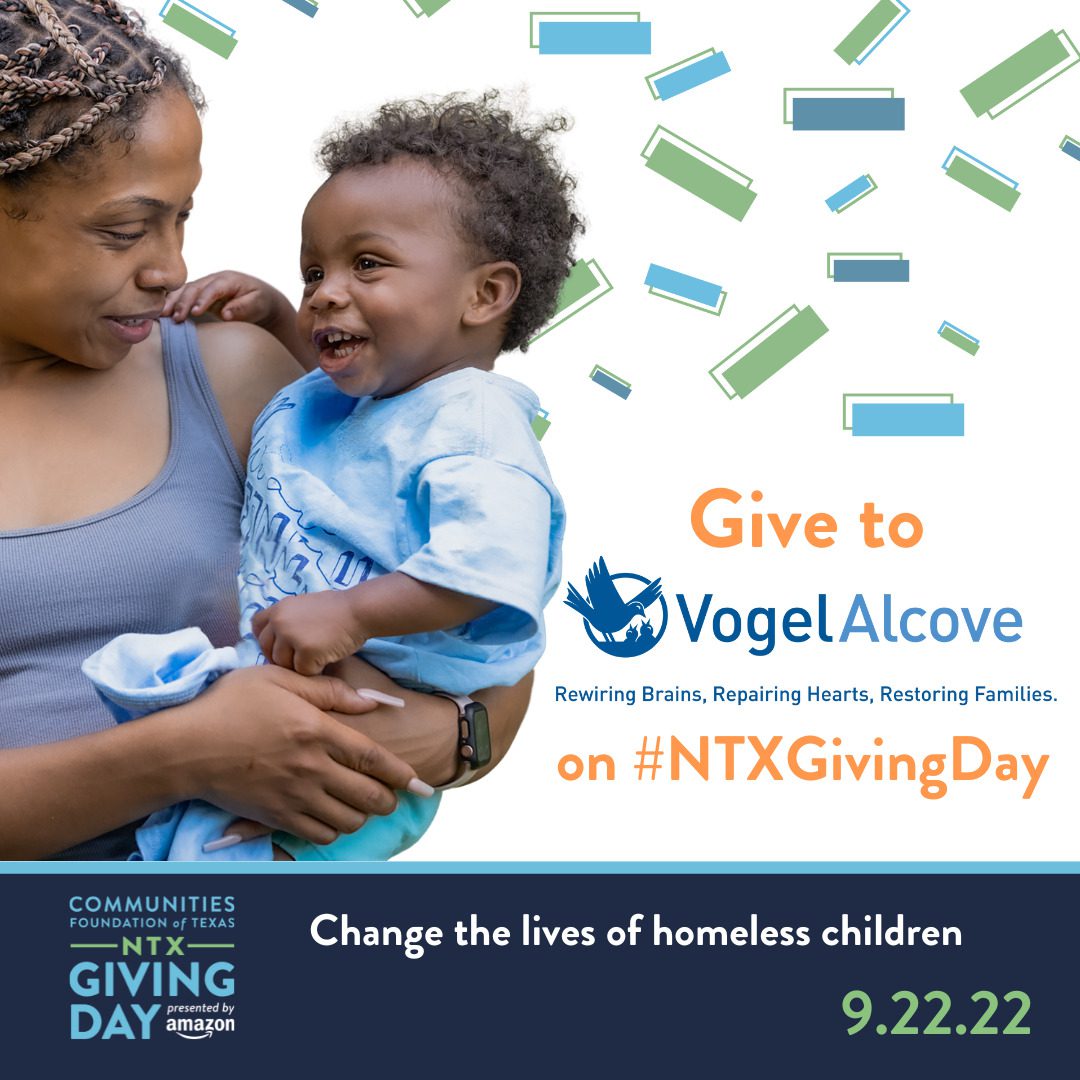 Download the social graphic
Want more? Access more social media graphics here.
Face-to-Face
Not big on technology? Then tell your friends and family about North Texas Giving Day face-to-face. Individuals still need to visit our page on the North Texas Giving Day site however, which can easily be accessed by sending them to www.northtexasgivingday.org and searching for Vogel Alcove to donate.
You Can Give for North Texas Giving Day Now Below: