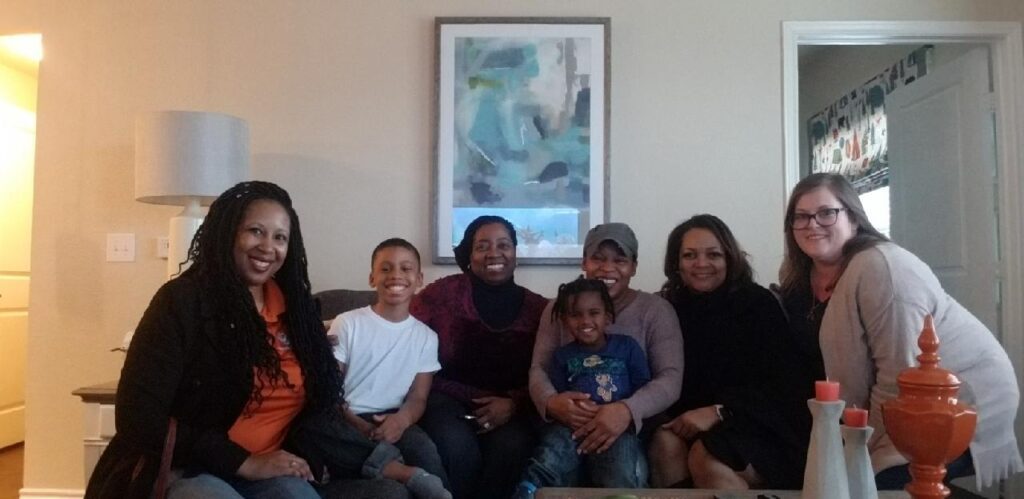 We recently had the opportunity to visit one of the Vogel Alcove family's newly renovated home!
The home underwent a complete makeover from the great people at Project Elf Dallas.
Project Elf Dallas is a group of volunteers working to give a Christmas Season surprise to families or individuals who are transitioning out of homeless shelters. Once a year, they work with families like ours who have taken an active role to change their lives and provide them a complete home makeover. The team of elves come from backgrounds that specialize in design and home decor, and of course, many to help with heavy lifting!
Project Elf's mission is to give families a chance to concentrate on maintaining the forward progress in their lives, their jobs, and housing without having to worry about how they will be able to afford to keep their new housing while also trying to make it a home for their family.
Every element, from lamps, dishes, and furniture to window treatments, carpets, beds and more comes completely from the generous donations given by others. Check out more pictures of the renovation below.
We love seeing our families succeed and grow and change their lives. It's the reason Vogel Alcove is committed to rewiring brains, repairing hearts, and restoring families.